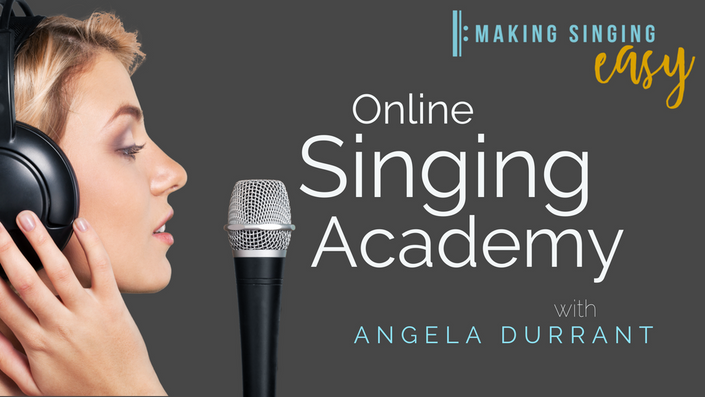 The Online Singing Academy
Master your voice, express your true self and stand on any stage with confidence and skill.
Hi, I'm Angela Durrant, vocal coach.
I created the Online Singing Academy to give singers a step by step guided approach to learning to sing better, develop confidence, find the right songs and develop the skills to sing them well.
Having taught for nearly 10 years myself and studied every method of singing I wanted to take the confusion out of all of the information that's out there.
"You can take as much or as little as you want out of the course. But if you have the inclination it's like having a singing lesson every day! Wow! What an opportunity." Rachel

This course is designed to fit today's modern lifestyle, using the most up to date research and with an understanding of what great singers and performers do.
But I didn't want to leave you on your own either - so as well as online modules you will also get truthful and helpful feedback, and access to live teaching designed to give you confidence in your voice.
This step by step guided approach to singing will give you the knowledge, resources and support that you need to master your voice, express your true self and stand on any stage with confidence and skill.
You'll receive monthly bundles of unique fresh content, take part in regular live group coaching calls with me, and be part of a private Facebook group, where you'll have direct access to me, and also benefit from the support and encouragement of other aspiring singers.
"Angela Durrant, you are a genius! I've only done the exercises for three days, and already I've discovered a whole new part of my voice that I didn't know existed! I can't believe it. I'm in this for the long haul! Thank you so much." Amy

Your Instructor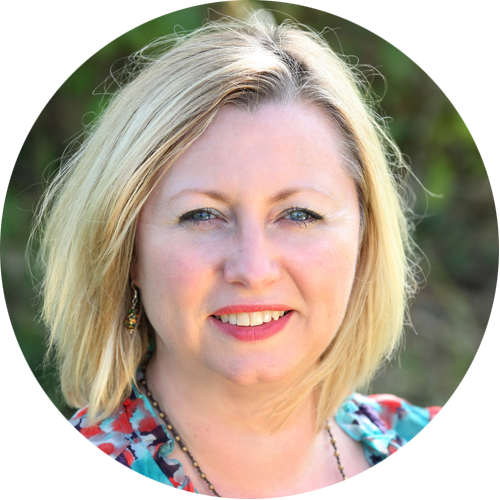 Angela Durrant was born in Birmingham and moved to Wales in the 90's to attend the Welsh College of Music and Drama. Her uncle was the famous film entertainer and ukulele player George Formby, and as all her family were professional stage entertainers Angela followed in their footsteps studying singing before embarking on a professional career. She took a change of direction in 2009 opening a voice studio and has been a voice coach of over 8 years. In that time she has worked with over 700 people on their voices and communication skills both in music and business. Angela has branched out to create Maverick Communication and now works with leaders, senior executives and organisations on delivering authentic presentations and training on speaking with impact and the art of influence. Maverick Communication works with people to become better communicators and to find their own authentic voice so they can use their speaking skills to grow their businesses, engage their employees and customers and to have a greater impact.
Frequently Asked Questions
When does the course start and finish?
The course starts as soon as you sign up, and runs for 12 months. You'll receive new content every month.
How is the course delivered?
You'll find all the course resources here in Teachable, including audios, videos and worksheets. You'll also get access to our private members' Facebook group, and regular online live group coaching sessions with me, Angela Durrant.
How long do I have access to the course?
After you enrol, you'll have access to this course for 12 months from the date of purchase, across any and all devices you own.
What if I am unhappy with the course?
I'm convinced that if you embrace all the challenges that the Online Singing Academy gives you and implement the action steps in each monthly bundle, you will get the results you want. However, sometimes a singer can find out that their needs require a different approach, so I want to make your investment risk free by adding a guarantee. If after 30 days of immersing yourself in the Academy challenges, trainings and live Q&A's you believe that you are not in the right programme for you then I will gladly refund your Academy fee.
"Angela, I am so thankful for the opportunity to study with you. You've put me more at ease with learning to sing. I am so thankful for this non-judgemental space to create and be ourselves. It's very helpful. Thank you." Usha
"I'm really enjoying my singing practise. I find the exercises challenging and fun, and I'm discovering new muscles and sensations in my body, and a growing awareness of sound in my body and how my voice moves. It's exciting!" Sara
"It's so exciting to hear and feel results so quickly! I love the change in resonance just from learning one simple technique. I'm now warming up my voice properly before I record - what a difference! Zero struggles. Thank you Angela!" Marcella